Explore Laguna Beach's rich, creative, and varied art scene during your upcoming visit to Orange County. For nearly a hundred years, Laguna Beach has acted as one of California's most vibrant and historical artistic hubs. From the opening of the city's first art gallery in 1918 to its flurry of commissioned public works in the 1960s, Laguna Beach's ongoing commitment to the visual arts has fostered a truly unique culture of creativity along our picturesque Pacific shores. Even our hotel has roots in the Laguna Beach art culture. La Casa del Camino was built by esteemed local artist William Riddell and acted as the place to be for artists, Hollywood elites, and southern California's creative types for decades.
Nowadays, Laguna Beach is home to over a hundred amazing art galleries and some of the country's most acclaimed art festivals. Whether it's the inspiring coastal views or the free spirit of the west, something about our small coastal town encourages a vibrant art community unlike any other in Southern California.
During your stay at our boutique Orange County hotel, don't miss the opportunity to visit our favorite galleries, attend one of our city's legendary art festivals, and feel the creative energy of Laguna Beach's vibrant art community. Take a look at our Laguna beach art guide and start planning an inspired beach vacation!
Immerse yourself in the art scene
Be part of Laguna Beach's thriving art scene when you stay at La Casa del Camino! 
Designed by artists for artists
, our hotel features ten unique 
Casa Surf Project rooms
, individually composed by local designers, painters, and creative consultants. We even offer a live-in gallery with rotating works to help you completely immerse yourself in the Laguna Beach art world. During your stay, embrace the inspiring coastal views and crashing waves from your window, explore the area's world-class galleries, and feel the creative energy of La Casa del Camino's rich history. 
Book your room
 today to enjoy:
Boutique Oceanfront Accommodations

Access to the Awe-Inspiring Rooftop Lounge

Easy Access to Laguna Beach's Myriad of Galleries
Laguna Beach Festival of the Arts
Take part in Laguna Beach's most historic and prestigious art festival during your next summer getaway to Orange County! Featuring installments from over 140 local artists, the Laguna Beach Festival of the Arts showcases the area's most unique and creative works. From painting and sculpture to music and fashion to the iconic Pageant of the Masters, the fest celebrates nearly every medium.
Held just over a mile from our hotel, the annual summer art festival give you the opportunity to connect with Orange County's best artists, purchase unique pieces, and take a crash course into Laguna Beach's historic art scene. Buy your tickets today to be part of the 85th Annual Laguna Beach Festival of the Arts!
When: TBD
Where: 650 Laguna Canyon Rd, Laguna Beach, CA 92651
Admission: $10.00 on Weekdays, $15.00 on Weekends
Experience the truly amazing spectacle of the living pictures at Laguna Beach Festival of the Arts' Pageant of the Masters! Each day during the fest, costumed artists take the stage recreate iconic paintings behind an over-sized frame. To add fanfare to the spectacle, each tableau is accompanied with dramatic narrations and orchestral performances.
When: TBD
Where: 650 Laguna Canyon Rd, Laguna Beach, CA 92651
Admission: $15.00 – $240.00
Entertain and educate through art
Laguna Beach Sawdust Festival
Founded in 1966 as an alternative to the Laguna Beach Festival of the Arts, the Sawdust Festival offers a unique platform to entertain and educate art lovers from around the country. The bi-annual festival features an eclectic mix of Orange County painters, sculptors, glass blowers, and other artists selling their works to the public throughout the Sawdust grounds. In addition to holding art installations, the Laguna Beach Sawdust Festival also hosts an array of unique art classes across various media for beginners and experts alike.
Whether you're embarking upon a sophisticated California art tour or just looking for an interactive activity for the kids, the festival's summer and winter sessions offer something for art lovers of every ilk.
Tour the galleries of Laguna Beach
Take a self-guided tour of Laguna Beach's most acclaimed galleries during your upcoming visit to Orange County!Held on the first Thursday of each month, the Laguna Beach Art Walk offers an intimate, nighttime look at the city's newest and most exciting pieces. With participating galleries peppered throughout the city, the monthly event transforms Orange County into a true haven of the arts. If your stay happens to land on the first Thursday, pop into a gallery on your way to dinner, hop on the free Art Walk trolley, or spend the evening at a one-of-a-kind in-gallery event!
Laguna Beach Art Galleries
There are dozens of amazing galleries in Laguna Beach. Take a look at some of our favorite galleries and to stop into the ones that best suit your style!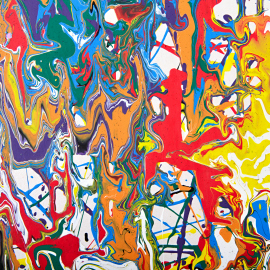 Located in South Laguna Beach's hip district, Cove Art Gallery is an artist-owned gallery that features beautiful art in a variety of mediums.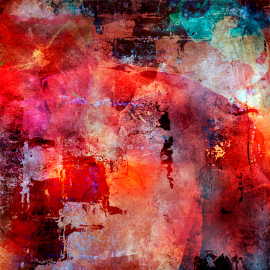 Laguna Gallery of Contemporary Art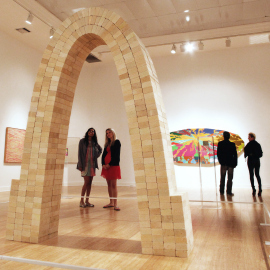 The Laguna Art Museum is a California-only art collection that captures the state's rich artistic history and embodies the state's unique spirit.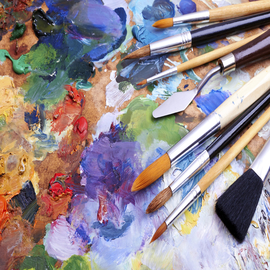 Avran Fine Art provides a bold perspective to the Laguna art scene with its stunning glassworks, avant-garde photography, and museum-quality paintings.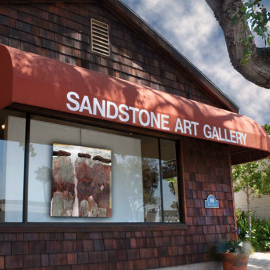 For over 35 years, Sandstone Gallery has been Laguna Beach's unofficial home for abstract art and is a favorite on the Thursday Night Art Walk.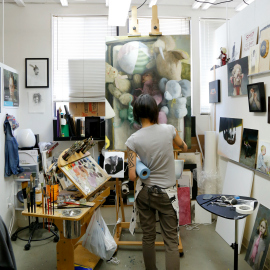 Laguna College of Art and Design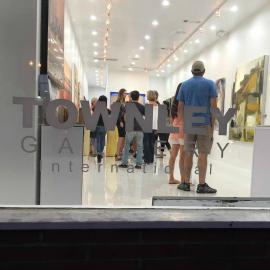 Showcasing the works and wines of acclaimed artist and winemaker Shane Towley, the Towlney Gallery is one of our favorite stops on the Laguna Art Walk.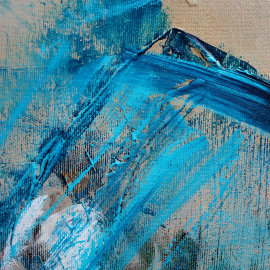 Skylab Modern Art features an eclectic spectrum of progressive contemporary works from some of the region's most creative emerging artists.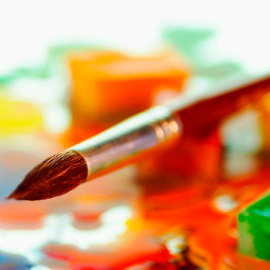 The Art of Dr. Seuss Galleries
See iconic drawings and rare surrealist works from the beloved Theodor Seuss Geisel at the Art of Dr. Seuss Gallery on South Coast Highway.
La Casa del Camino is located near dozens of amazing local art galleries. During your stay, take a look at our Laguna Arts map and pop into one of the area's renown galleries!