For over 80 years, the historic La Casa del Camino has been a haven for artists, socialites, beachgoers, and weekend vacationers. With its picture-perfect Laguna Beach location, boutique surf rooms, and phenomenal Rooftop Lounge, La Casa del Camino embodies the spirit and vibe of Orange County.
To keep up to date with all the hotel's happenings, check out our press releases, download our press kit, or email our dedicated press relations manager at CasaResorts@AjendaPR.com.
For media inquiries about the La Casa del Camino, please contact our press relations manager at Ajenda PR.
For general hotel inquiries, head on over to our 
contact page
.
In addition to on-going specials, we encourage all guests to sign up and stay informed of the phenomenal specials and offers at the property. La Casa Del Camino is Laguna Beach dining and destination for both weekend vacationers and Orange County Locals.
Standing at the end of the ocean in the heart of Laguna Beach, the scenic hotel occupies one of the most desirable chunks of real estate on the coast, making it the ideal venue for a waterfront wedding day.
La Casa del Camino on LA Unscripted (KTLA-TV - Los Angeles, CA)
Aired on April 19, 2022 at 7:00 PM on KTLA-TV (Los Angeles, CA)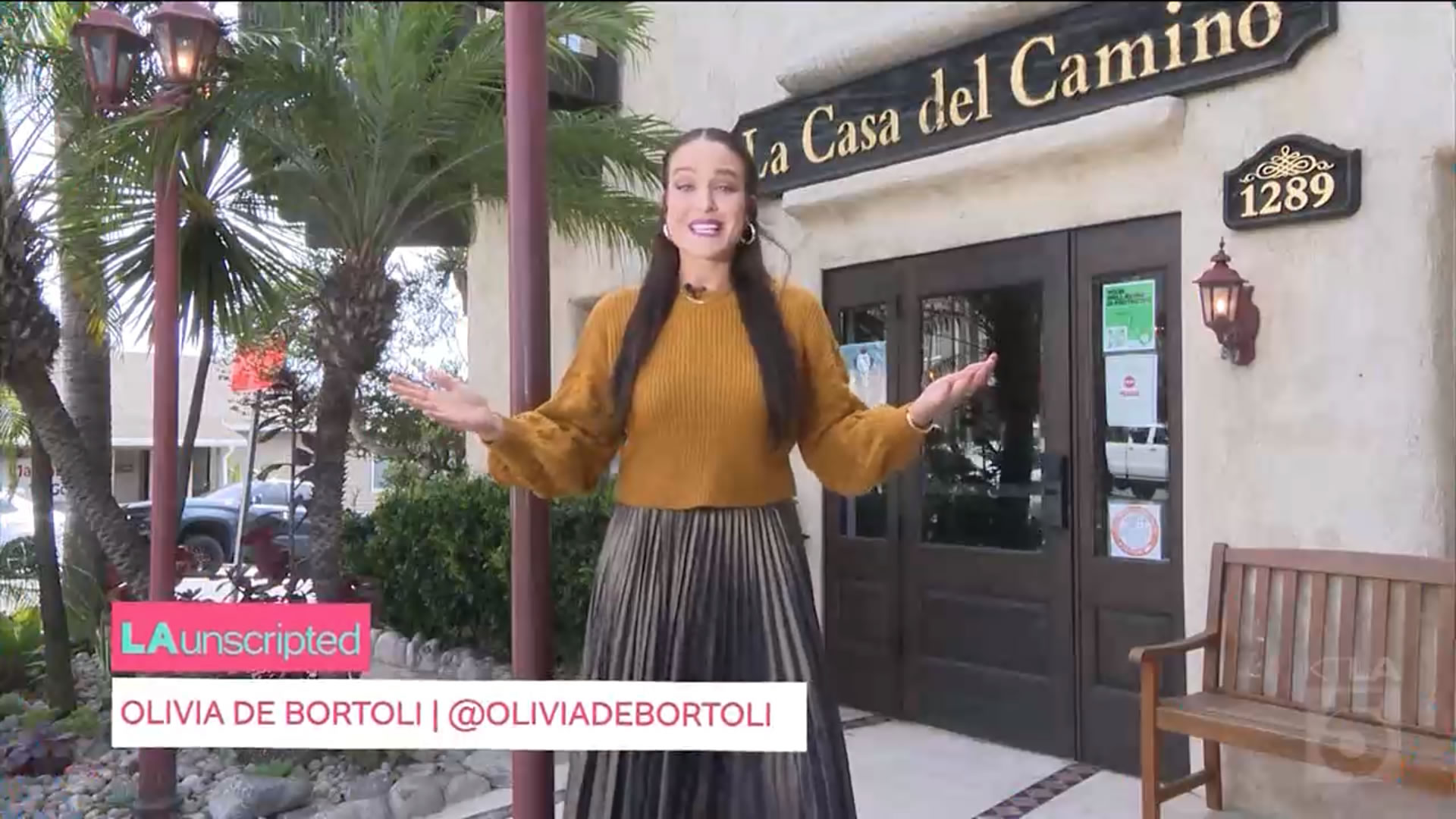 La Casa del Camino: Unique Surf Rooms
"Uniquely designed room that pays homage to the Pacific, to boards, to big waves, and to the sandy-footed life. In fact, you just might see a favorite surf or skate brand in your room; each Surf Room incorporates the vibe of the designers and brands that make the clothing and gear often seen out on the waves. There are classic rooms, too, that align with the Spanish architecture, and the view-lovely Rooftop Lounge, which welcomes pups. "
– NBC Los Angeles
4 Favorite Hotels in Laguna Beach
"With its distinctive Spanish-style architecture (stucco, domed arches) and hand-carved furnishings guests feel as if they've been transported to somewhere in the Mediterranean. Offering travelers access to nearly eight miles of coastline, La Casa Del Camino is just a minute's walk from Cress Street Beach — an ultra-secluded spot."
– Travel + Leisure
10 Awesome Rooftop Bars We'll Be Drinking at All Summer Long
"High above a sandy stretch of luxe Laguna Beach, the simply-named bar at the top of the historic La Casa del Camino hotel is most stunning at sunset, when a post-beach crowd gathers for early evening drinks and often stays until after dark. The place recently jumped on the grown-up slushie train with its Frozé, a frozen blend of rosé, grapefruit rum, lemonade, and peach puree."
– Bravo
Writing an article or blog post about La Casa del Camino? Download our press kit for more information about the hotel history, Spanish Rooms, Surf Project, Rooftop, wedding space, and more!